---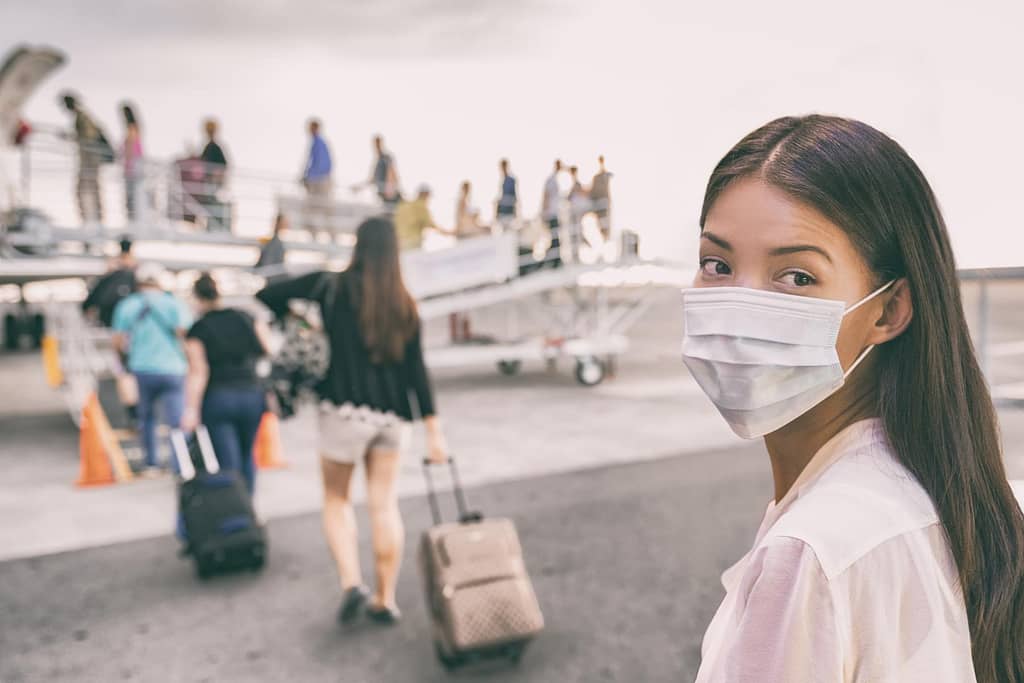 Every year travel trends come and go, however, 2021 is set to be one of tourism's most significant years to date. As the world slowly recovers from COVID-19 and borders gradually start to open, we expect travel to look a little different than it did pre-pandemic.
Although nobody knows exactly what will happen, one thing is clear; we won't be able to travel as freely (without consideration for our health) as we used to…at least for the foreseeable future. Your position as a tour operator in this rapidly changing industry is an important one as the tourism industry embarks on this next chapter. Governmental regulations, health awareness and the long-lasting attitude effects of a global pandemic will mean changes for the way your business may operate. However, with this comes an exciting opportunity to adapt and innovate, along with the likelihood of travellers being willing to pay more to reduce their COVID-19 exposure. Continue reading to get a glance at what's in store for the future of tourism in 2021 and beyond.
Socially distant travel
Before COVID-19, exploring a crowded city would have been exciting and invigorating. Wandering through bustling markets, enjoying dinner at a bistro brimming with locals and visiting tourist hotspots were often the hallmarks of a fulfilling holiday. Sadly, what once was the source of endless travel memories are now situations that incite fear and anxiety for many. In a post-COVID-19 world, travellers will be much more cognisant of the need to travel to destinations that make it easy to maintain social distancing practices.
Detailed and timely info sharing
In a post-COVID-19 world, it will be more important than ever for travellers to stay connected as they travel. Gone are the days where people can easily go 'off-the-grid" as there is now a critical need to stay informed and up to date with the latest travel guidelines.
Less groups , more FIT itineraries
Travelling in a group can be an appealing way for people to meet others, enjoy a unique experience or simply to save money on travel. However, in 2021 this option is likely going to become increasingly unattainable. Travelling with strangers widens everyone's 'bubble' and also increases the reliance on others to practise safe behaviours. Tour operators and travel agents who specialise in creating group tours may want to start thinking about how to pivot their business to operate safely and successfully in this new world. One option could be to pivot completely from group travel to 100% FIT travel. Another may involve continuing to offer group travel but only to those groups who already know and trust each other and regularly interact.
Market popularity may change
In the future, we may see destination popularity being dictated by how well that country or region has controlled the coronavirus. The precautions that are in place, and how the initial outbreak was handled, will reassure travellers that they will be safe while in a particular country or location. This may also, unfortunately, result in hot-spots that were popular prior to the pandemic, disappear due to the crisis and lack of tourism. As a travel designer it will be important to ensure you have a number of locations tucked up your sleeve that you can offer your clients if and when clusters break out elsewhere.
Travel experts will be more sought after than ever
With a considerable amount of uncertainty regarding travel safety and contradictory information rife online, travellers will continue to look towards the experts when it comes to planning their trips. Especially in the near future, travel will become increasingly complex, and travellers may engage with agents and tour operators simply to help them manage the complicated airline arrangements and health regulations they must adhere to. Putting work in now to align your travel brand as a trustworthy thought leader will put you in good stead to attract customers when travel begins to resume.
A shift in transportation expectations
Not only will popular destinations change, but this mentality is also likely to impact how people travel to and within a destination. The choice of the airline may no longer be solely price driven, rather decisions will be influenced by hygiene standards; e.g. if masks are compulsory or not, seat occupation spacing etc. Within the country, travellers may be more interested in opting for private transport or upgrading to a business class train carriage so that they can stay safe and avoid crowds. Take time to keep up to speed with your transportation suppliers and their changing regulations as there will undoubtedly be related questions from your future customers that you will need to answer with confidence.